ACC PHOTO GALLERY!
ACC is a community where everybody belongs

---

---
The African Community Council attended SouthEast Summer Fest Aug 24, 2013!
---
---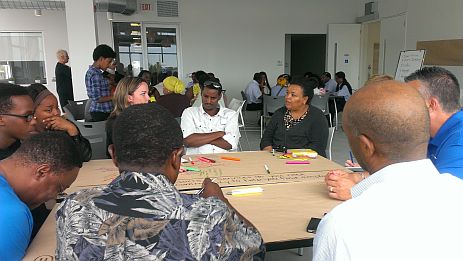 July 23, 2013 ACC held a workshop concerning the employment gap facing the African Community in London.
---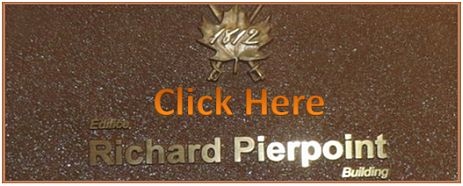 February 25, 2013 – On February 22, 2013, Susan Truppe, Member of Parliament for London North Centre and Parliamentary Secretary for Status of Women, officially announced that the Government of Canada building located at 451 Talbot Street, London, Ontario, will be named the Richard Pierpoint Building in recognition of the heroism of this intrepid Black Canadian soldier. MP Truppe unveiled the plaque that will be on the building. This announcement was made on behalf of the Hon. Rona Ambrose, Minister of Public Works and Government Services and Minister for Status of Women.
---
---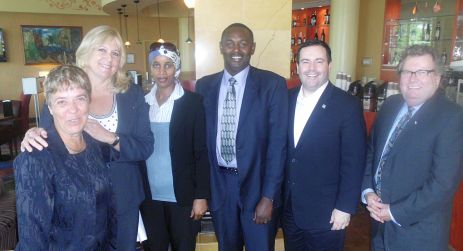 June 25, 2012, London African Community Council


Met with, Honorable Jason Kenney Minister of Citizenship, Immigration and Multiculturalism, MP London West & MP London North Centre.
---

Date: July 16 2012 African Community council met with Honourable Julian Fantino Minister of International Cooperation, London, Ontario.
Click Here

Date: July 16 2012 African Community council met with MP London west and Honourable Julian Fantino Minister of International Cooperation, London, Ontario.
Click Here

Date: July 1, 2012. Canada Day Celebration, Springbank Park, London, Ontario.
Click Here

Date: May 2012. Eritrean Community Cultural Center in London Ontario celebrate 21 year of Eritrea independence.
Click Here

Date: April. 2012 Donation humanitarian medical supplies was given out by the African community Council to Somcare Foundation who are helping Somali people find a new health resource!
Click Here

Homework/Nutrition Club closing ceremony which was held on 29-March 2012 at Montcalm.S.S.
Click Here

Recognition the volunteers from UWO and Brescia College at Montcalm Secondary School in London Ontario!
Click Here

Grand opening after school homework club program at Montcalm S.S. March. 2011
Click Here

African Community Council, celebrating Black History Month 2011
Click Here

Southwester Ontario Conservative BBQ London, Ontario. September 2nd 2010 Special Guest Prime Minister.
Honourable Mr.Steve Harper.
Click Here

Photo Gallery Canada Day 2010 Springbank Park, London, Ontario.
Click Here

African Cultural Night hosted by the African Community Council in London. October 15, 2010
Click Here